About: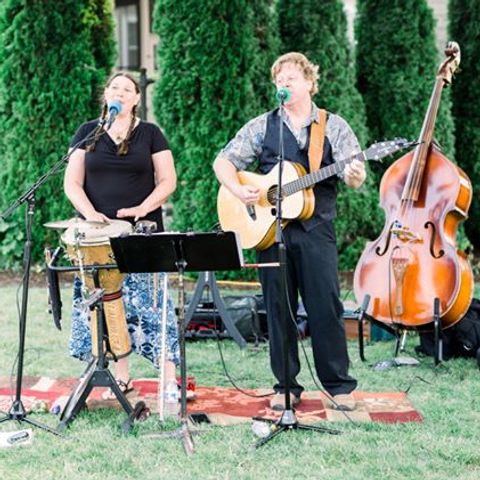 Fun, Spirited...
This band did an amazing job playing and singing for our venue in Medford. The music was fun, spirited, and got the guests dancing!!!!! I just wish they could play at all of our events! Pamela Ruhl Gibson – RoxyAnn Winery, Medford
Steve and Margot Kelly have been playing music throughout Oregon City, Portland and the Northwest region for years in such bands as Big Yellow Taxi and Return Flight. With The Steve and Margot Show, they bring a wide variety of musical genres including Americana, folk, country, rock, jazz, bluegrass and more. They arrange the songs using a variety of instrumentations with a strong emphasis on vocal harmonies.
Steve and Margot first met playing in a band; their relationship evolved from there. The project was born in a living room, moved to open acoustic jams and now they can be found playing just about anywhere. Steve and Margot connect with audiences through a wide variety of music, humorous storytelling and a down-home rapport as if they'd never left their living room. Their show is interactive, there are plenty of songs to sing along to and they even encourage requests... as long as they know them. The one thing they won't do is bore you.